THE ORIGINAL STORY
WHERE IS IT?!
The frantic search for your child's most prized possession, her FAVORITE stuffed animal . . . It's an all too familiar scenario many parents can relate to, and some of us may admittedly (or not so admittedly) remember experiencing this tragic loss ourselves. This is where our story began . . .

We are Barbara, Andrea, and Jamie, a mother-daughter trio who founded this fun family business. The Adventures of Lucky® is a children's book and toy set series inspired by Jamie's favorite stuffed animal as a child, Lucky.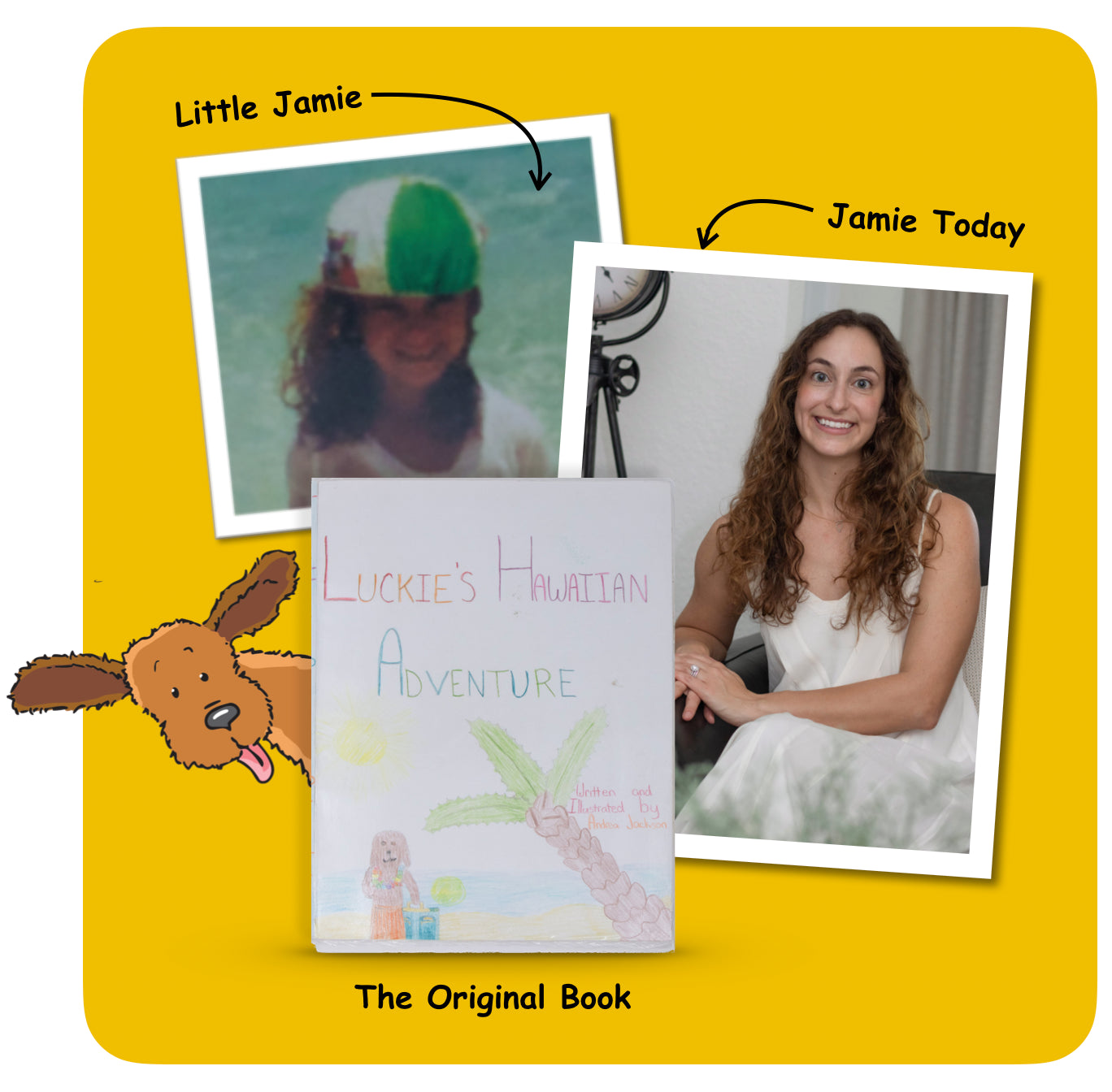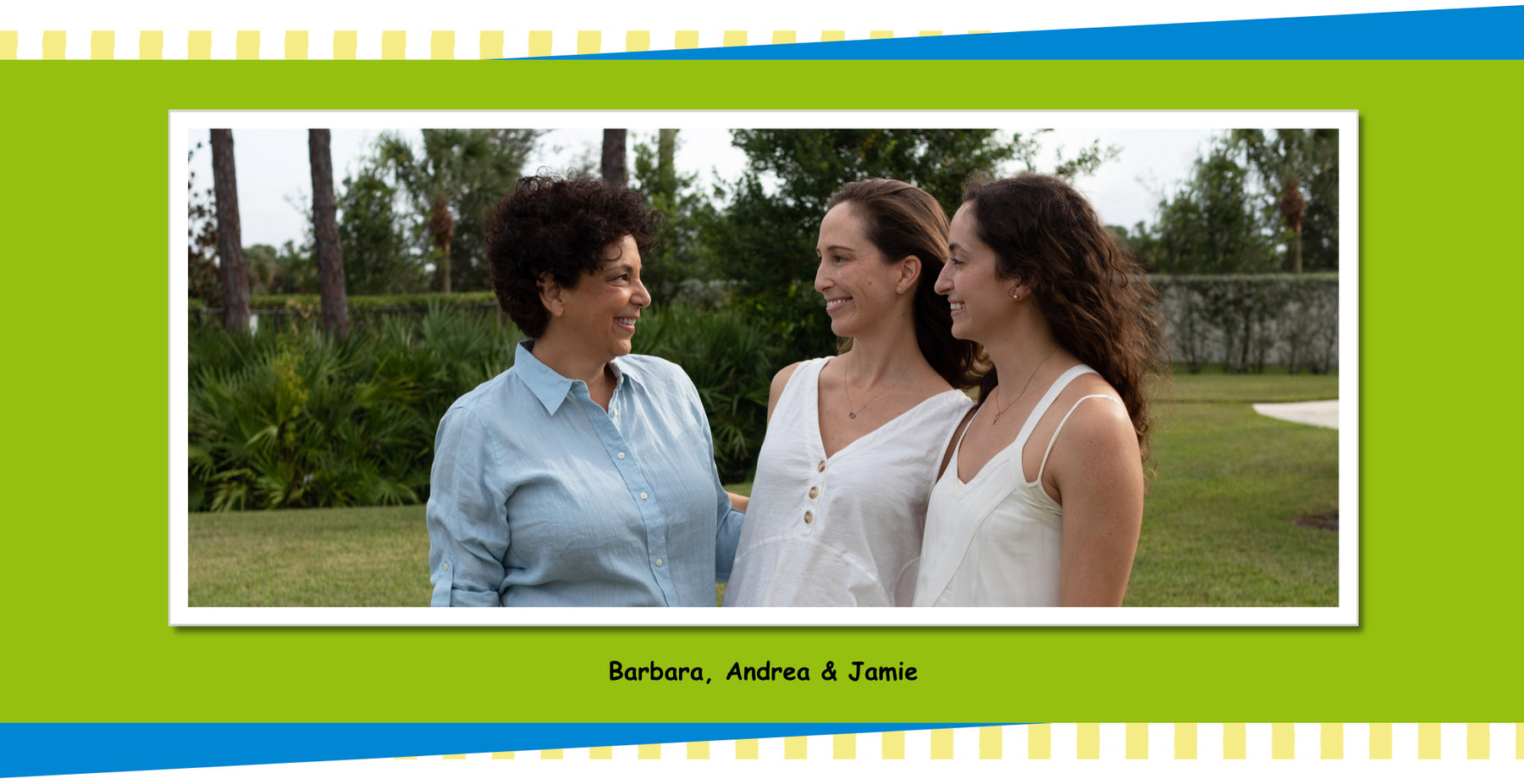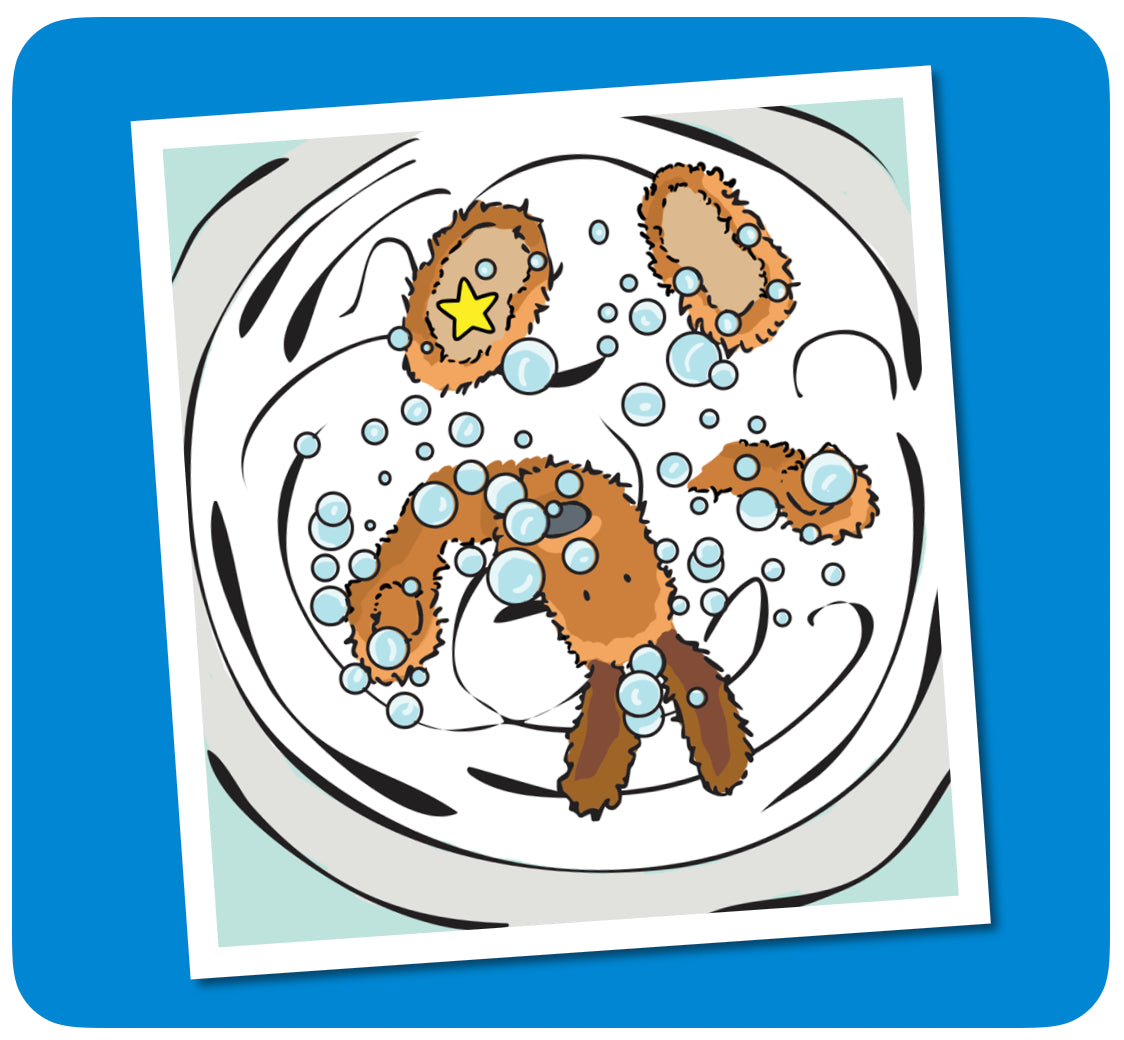 In the summer of 1992, Lucky joined us on a family vacation and went missing from the hotel room! He got twisted in the bedsheets and was sent for a tumble with hotel's laundry. After MANY tears, he was finally discovered, and Jamie and Lucky were reunited! A few years later, Andrea retold the story in Lucky's Hawaiian Adventure for a 6th grade school project. The spirit of Lucky has apparently always remained with our family and resurfaced yet again nearly 20 years later. While Andrea was playing with her 5-month-old daughter, an idea struck and The Adventures of Lucky® was born!
We have enjoyed bringing this fun-loving and slightly mischievous character to life, one that children will cherish for years to come. From Lucky's cute outfits, to his mode of transportation, to the star footprints he leaves behind, each story is bursting with many little details that bring charm to this lovable character. Lucky always finds himself getting into some sort of trouble, and under the flap-page in each book, you will discover exactly what that is!

We hope Lucky finds a loving place in your homes and hearts as he has in ours for many, many years.