MODERN BOCA MOM: Mompreneur Monday - The Adventure's of Lucky Children's Book Series
Posted by ANDREA BROCKMAN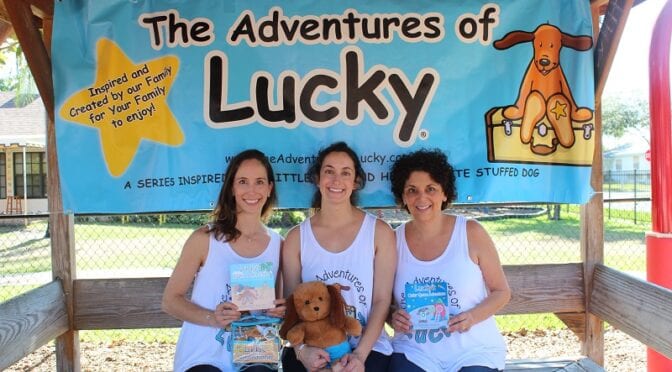 Media: Modern Boca Mom
MOMPRENEUR MONDAY: THE ADVENTURES OF LUCKY CHILDREN'S BOOK SERIES
MOMpreneur: n. defined as a female business owner who is actively balancing the role of mom and the role of entrepreneur.
Welcome to our latest installment of MOMpreneur Monday, highlighting businesses and brands that were founded by female entrepreneurs and fellow mommas!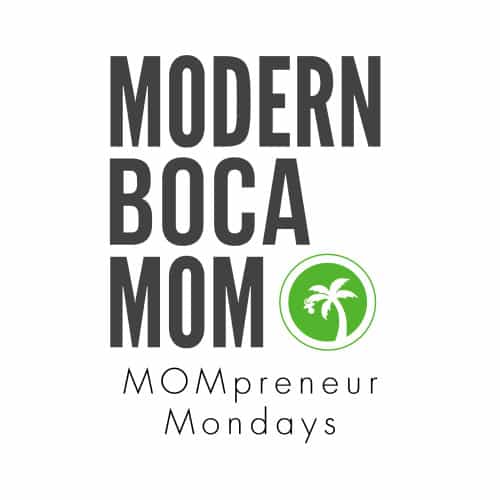 ---
Today's featured Modern Boca MOMpreneurs are Andrea Brockman, Barbara Jackson & Jamie Edelson, founders of The Adventures of Lucky children's book & toy set series!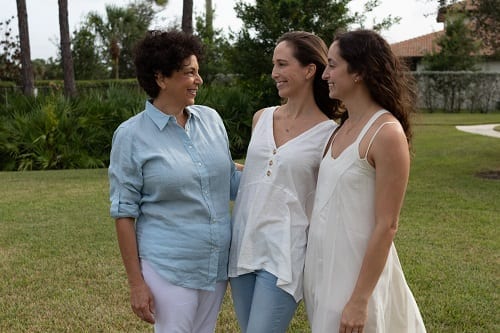 Hi ladies! Why don't you tell us about your backgrounds and how your series got started?
Andrea: The series is inspired by a true story. I am a Physician Assistant in Family Medicine. Though medicine and science have always been a passion of mine, I love tackling creative projects as well.
When my now 5-year-old daughter was a baby, we were playing with a set of little plush toys and I wished there was a book that went along with them. That is when the idea hit me! After some excited conversations with my mom, we instantly knew Lucky would be the character to tie them all together.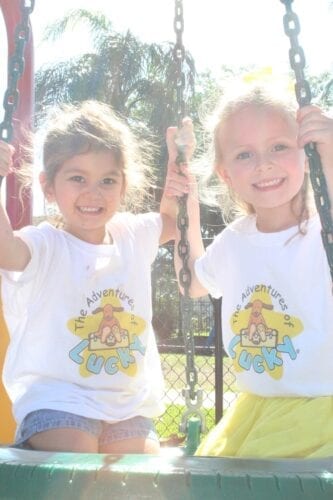 Lucky has a lot of history with our family. He was my sister's favorite stuffed animal when she was little. Lucky joined us on a family vacation one summer and went missing from our hotel room! He had gotten stuck in the sheets and was washed with the hotel's laundry. Thankfully, he was found and they were reunited. I later wrote about Lucky's story for a 6th grade school project.
So why now?
"Story time is one of our favorite times with our children. There is just something so perfect about cuddling up to read together, and captivating your child's attention and imagination."
Our goal was to introduce a cute, fun, and slightly mischievous character. We also wanted to make the experience more interactive with the three plush toys that complement each set. My mom (Barbara), our Author, was a preschool teacher for 20 years before retiring to help care for my children and niece. She had dabbled with writing children's books in the past and I knew this was always a talent and passion of hers.
My sister (Jamie) has a business and marketing degree and worked in retail management for many years. We knew this dream could only become a reality by working together! We had a special idea, and kept pushing each other forward despite the many challenges we faced in the four years it took to bring this product to market.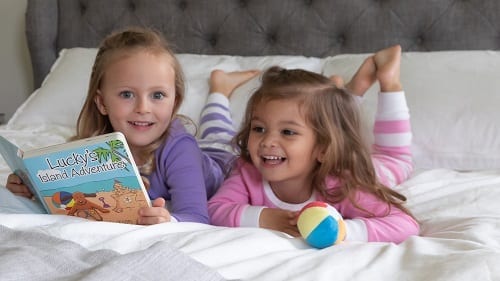 What is unique about The Adventures of Lucky?
The endearing back story behind our product is what has drawn so many people to Lucky. The stories are fun and our illustrator has done an amazing job of bringing Lucky's adventures to life. Each set comes in a cute little carrying case with a removable luggage tag for the child. Inside, you will find a board book and three interactive plush toys. Every book has a flap page, featuring where Lucky gets stuck on each adventure.
The first book, Lucky's Island Adventure which is based on the true story, reveals Lucky in the hotel's washing machine. The plush toys include Lucky, dressed for his adventure, his mode of transportation, and another character or element from the book. Some of these even squeak, rattle, or crinkle, adding another fun sensory level to the reading experience.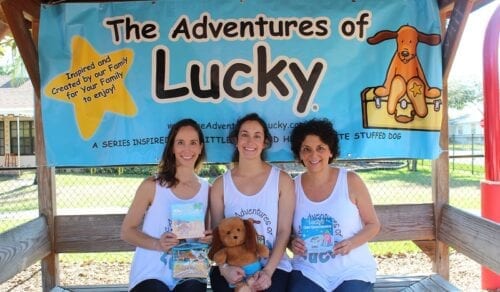 Why should Modern Boca Mom readers purchase your book set?
Our product is such a great gift and the story is so relatable! So many people have shared tales of losing their favorite stuffed animal when they were little, or remembering their child losing theirs (we get it– it's tragic!). There was so much thought and detail put into the creation of each set.
Another little highlight is Lucky's star paw print, which you can follow throughout each book. Children love reading along with Lucky, and we are sure he will find a loving place in your homes and hearts as he has in ours for years.
What exciting things are coming up for The Adventures of Lucky?
At the end of January 2020, we celebrated our official Launch Party, which was held at the school which my mom taught for 20 years, St. Paul's Day School. Having it here was a memorable homecoming and perfect way to celebrate. The event was a huge success!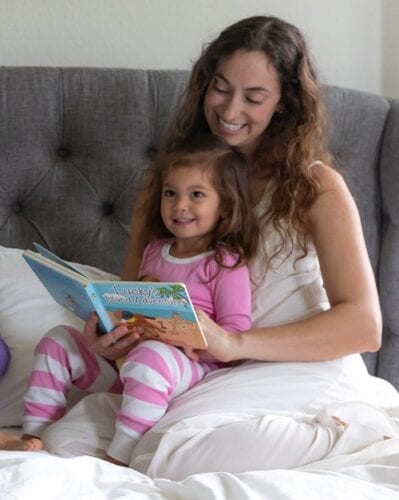 We are currently working on Lucky's Farm Adventure (which may involve Lucky getting a little muddy), and it just may be the cutest one yet! We also have another set on the horizon, which we are planning to release later this year, so stay tuned! There are lots of fun adventures ahead for Lucky and us. We can't wait for you to join in on all the fun.
What do you all love about living and working in South Florida?
My mom moved down to South Florida from New Jersey right after high school, so my sister and I are native Floridians. With the beautiful beaches and so many activities for families, South Florida offers so much diversity and opportunity. All the resources and amazing people in our community, which we often take for granted, make this the perfect place to launch our business.